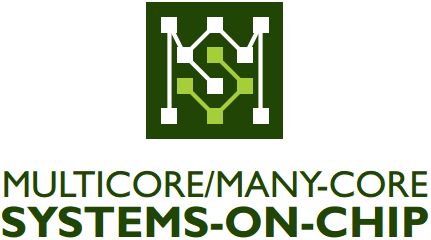 @
@
Dr. Truong C. Thang, Senior Associate Professor
Computer Communications Lab.

Office: 306-C, Research Quadrangles
Tel: +81-242-37-2560
Email: thang
URL: www.u-aizu.ac.jp/~thang/

---

Education
PhD, Information and Communications University (ICU), Korea

---

Teaching
Courses

---

Research
Interests

Multimedia communication & networking

Image/video processing, video streaming, content adaptation

MPEG/JVT/ITU-T Standardization

---

Selected Publications

T. C. Thang, J.-G. Kim, J. W. Kang, J.-J. Yoo, gSVC Adaptation: Standard Tools and Supporting Methodsh, EURASIP Signal Processing: Image Communication, Vol. 24, Issue 3, pp.214-228, Mar. 2009.

T. C. Thang and Y. M. Ro, " Modality Conversion: Toward the Semantic Frontier of UMA", Book Chapter in "Multimedia Transcoding in Mobile and Wireless Networks", IGI Global, 2008.

T. C. Thang et al, "Multilayer Adaptation for MGS-based SVC Bitstream", Proc. ACM Multimedia 2008, Oct. 2008.

T. M. Bae, T. C. Thang, Y. M. Ro, "Improvement of Inter-layer Motion Prediction in Scalable Video", IEICE Trans. Information & System, Vol.E90-D, No.10, pp. 1712-1715, Oct. 2007.

T. C. Thang, S. J. Yang, Y. M. Ro, E. K. Wong, "Media Accessibility for Low Vision Users in the MPEG-21 Multimedia Framework", IEICE Trans. Information & System, Vol.E90-D, No.8 pp.1271-1278, Aug. 2007.