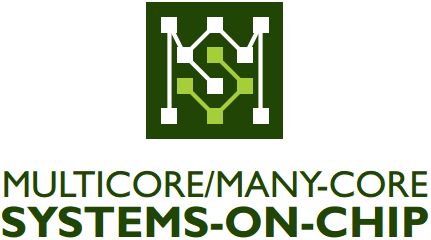 @
@
Dr. Robert H. Fujii, Senior Associate Professor
Computer Logical Design Laboratory
Office: 105-C, Research Quadrangles
Tel: +81-242-37-3225
Email: fujii
URL: http://web-ext.u-aizu.ac.jp/labs/hw-co/fujii/fujii.html

---

Education
Ph.D. Electrical and Computer Engineering, UIUC, USA)
@
@
Teaching
Courses

Logic Design (undergraduate level)

V

LSI Design (undergraduate level)

D

igital VLSI Design (graduate level)

Analog VLSI Design (graduate level)

---

Research
Interests

Neural network algorithms and circuits

Modeling and Control of robots

---

Recent
Projects

The spiking neuron model based feedback neural network oscillator for robot locomotion

Soft and lightweight robotic actuator

Autonomous and remotely controllable robot for monitoring environment and communication

---

Selected
Publications

R. H. Fujii and T. Hayashi, gLearning and Recognition of Similar Termporal Sequencesh, 2009 IEEE International Midwest Conferernce on Circuits and Systems, Aug. 2009, pp. 885-888.

H.H. Amin and R.H. Fujii, g Spiking Neural Network Inter-Spike Time Based Decoding Schemeh, IEICE- Trans. On Information and Systems, Vol. E88-D, Issue 8, Aug. 2005, pp. 1893- 1902.

H.H. Amin and R.H. Fujii, gLearning Algorithms for Spiking Neural Networks Based on Synapse Delaysh, The Journal of Three Dimensional Images, March 2003, Vopl. 17, No. 1, pp. 191-197.

M. Schmitt, C. L. Nehaniv, and R.H. Fujii, gFundamental Study of Genetic Algorithmsh, Theoretical Computer Science, Elsevier Science, Vol. 20, Issue Nos. 1-2, June 1998, pp. 101-134.