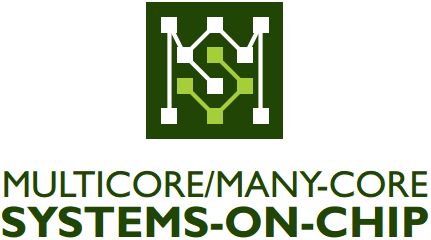 @
@
Dr. Song Guo, Professor
Performance Evaluation Laboratory

Office: 122-B, Research Quadrangles
Tel: +81-242-37-2579
Email: sguo
URL: www.u-aizu.ac.jp/~sguo/

---

Education
Ph.D. in Computer Science, University of Ottawa

---

Teaching
Courses

Performance Evaluation
Operating Systems
Distributed Computing
804 Personal Communication Systems and Mobile Networks
807 Performance Evaluation of Network Systems
947 Best Practices in Embedded Software Development

---

Research
Interests

Wireless, mobile, and personal communications networking
Network security and privacy protection
Next generation network architecture, protocol, management, and applications

---

Recent Projects

gOn Reliable, Secure and Energy-Efficient Computing in Distributed Wireless Sensor Networksh, JSPS Grant-in-Aid for Scientific Research
gContext-Aware System Guaranteeing Quality of Service for a Wide Areah, Joint Research with Olympus Corporation
gQoS-Aware MAC Protocols for Wireless Cognitive Radio Networksh, University of Aizu Competitive Research

---

Selected
Publications

Song Guo and Victor Leung, gA Distributed Algorithm for Min-Max Tree and Max-Min Cut Problems in Communication Networksh, IEEE/ACM Transactions on Networking, vol. 18, no. 4, August 2010, pp. 1067-1076.
Song Guo and Victor Leung, gDistributed Approximation Algorithms for Longest-lived Multicast in WANETs with Directional Antennash, IEEE Transactions on Wireless Communications, vol. 9, no. 7, July 2010, pp. 2227-2237.
Song Guo and Oliver Yang, gMaximizing Multicast Communication Lifetime in Wireless Mobile Ad Hoc Networksh, IEEE Transactions on Vehicular Technology, vol. 57, no. 4, July 2008, pp. 2414 - 2425.
Song Guo and Oliver Yang, gLocalized Operations for Distributed Minimum Energy Multicast Algorithm in Mobile Ad Hoc Networksh, IEEE Transactions on Parallel and Distributed Systems, vol. 18, no. 2, February 2007, pp. 186 - 198.
Song Guo and Oliver Yang, gMinimum-Energy Multicast in Wireless Ad Hoc Networks with Adaptive Antennas: MILP Formulations and Heuristic Algorithmsh, IEEE Transactions on Mobile Computing, vol. 5, no. 4, April 2006, pp. 333 - 346.