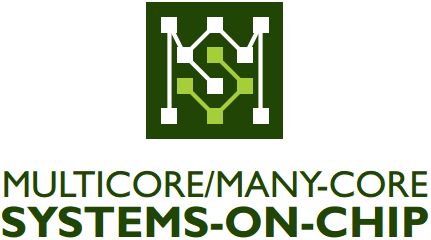 @
@
Dr. Zixue Cheng, Professor
Compute Networks Lab.

Office: 343-A, Research Quadrangles
Tel: +81-242-37-2720
Email: z-cheng
URL: http: http://www.u-aizu.ac.jp/~z-cheng/


---

Education
PhD, Tohoku University, Japan

---

Teaching
Courses

Undergraduate courses

Experienced the teaching in undergraduate courses

Taught Computer Literacy I and Computer Literacy II

Taught Discrete Systems (Discrete Math)

Computer Languages

Communication Networks I

Aizu IT Nisshinkan

Graduate courses

Distributed Algorithms

Taught Programming Languages (CV2)

Computer Communication and Networking

Ubiquitous Network Systems and Applications

Fundamentals and Practice of Safety Critical Embedded Systems

Fundamentals and Practice of Functional Safety

Creative Factory (Internship)

---

Research
Interests

Ubiquitous computing: Context/situation-aware platforms and services

Ubiquitous e-Learning: Learning support systems based on behavior analyses

Communication networks and distributed algorithms

Internet of Things

---

Selected
Publications

Lei Jing, Zixue Cheng, Junbo Wang, and Yinghui Zhou, "A Spirally Step-by-Step Educational Method for Cultivating Competent Embedded System Engineers on Demands of Industry", accepted and will be published in the IEEE Transactions on Education (Has been online published, will be published in print)

Junbo Wang, Zixue Cheng, Lei Jing, Kaoru Ota, and Mizuo Kansen, gA Two-stage Composition Method for Danger-aware Services based on Context Similarityh IEICE Transactions on Information and Systems Vol.E93-D,No.6, pp.1521-1539,Jun. 2010

Xianzhi Ye, Lei Jing, Mizuo Kansen, Junbo Wang, Kaoru Ota, and Zixue Cheng, gA Support Method with Changeable Training Strategies based on Mutual Adaptation between a Ubiquitous Pet and a Learner,h IEICE Transactions on Information and Systems, Vol.E93-D, No.4, Apr. 2010

Zixue Cheng and Qian-Ping Gu, "Distributed Algorithms for Leader Election on Partially Ordered Keys,h (Special Issue on Multimedia Communication Protocol), Transactions of Information Processing Society of Japan 41(2) pp.415-423, 2000.

Zixue Cheng, K. Takahashi, N. Shiratori, S. Noguchi: "An Automatic Implementation Method of Protocol Specification in LOTOS,h IEICE Transactions on Information & Systems, Vol.E75-D, No. 4, pp. 543-556, Jul. 1992.